Whether you've run out of time, don't have the resources, or simply don't trust your own abilities, Vanguard Moving Services Group is proud to offer comprehensive packing services for moves in Connecticut. For full property moves, large pieces of furniture, and fragile, valuable items within your home, our experienced and professional team will do what it takes to make sure your belongings are as safe as possible.
Our Packing Services for Moves
As a company that specializes in both local and long-distance moving, our packing services are one of the most important pieces of the customer experience puzzle. We begin our process with careful planning, boxing up durable items, and carefully wrapping China and other fragile pieces safely and securely in high-quality packing paper.
When it comes to the big stuff, we also create the safest solutions for furniture, artwork, and other unprotected items. Complete with shrink wrap, furniture pads, and over a decade of experience, Vanguard's packing services are a unique combination of professional and affordable for the best possible customer experience.
With logistics as our middle name, of course, we know that the moving process doesn't end with packing. That's why we are proud to offer comprehensive, customizable services, with options to induce loading, unloading, and storage in every move.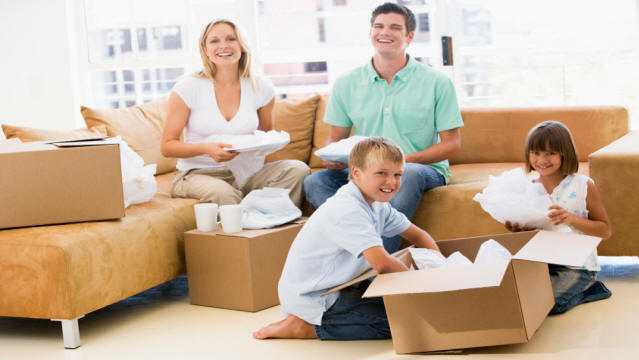 Our Service Area
If you live in the great state of Connecticut (as well as Westchester or Putnam County, New York), Vanguard can help with complete packing services for moves. From our hometown of Brookfield, CT, our company always enjoys the opportunity to help new neighbors pack their things in Stamford, Greenwich, Monroe, Danbury, and every other corner of the Constitution State.
Headed way out of town? No problem. Whether you're furnishing your summer home in Maine or retiring down to Florida, our team of professional packers can coordinate a long-distance move from our neck of the woods to anywhere in the country.
Contact Vanguard Moving Services Group to learn more.